 Larina Translation,translation agency
Established in 2013, our translation and interpreting agency operates throughout the French Riviera and is expanding its services throughout France with its team of professionals. Our interpreters and translators are experts in conference and congress services, providing you with the utmost serenity.
Our clients demand excellence, and we are committed to delivering top-quality translations and interpretation services.
In collaboration with more than 200 carefully selected professionals since our establishment, we primarily offer translation services for languages of the former Soviet Union, including Russian, Ukrainian, Georgian, and other Russian-speaking languages. We translate these languages into the most widely spoken European languages, such as French, English, Italian, and German. We can also provide a wide variety of other language combinations through our network of partners around the world.
---
Constantly striving for improvement in order to better serve our clients and partners, our translation agency offers comprehensive services that include technical support, rental of interpretation equipment, booths, headsets, installation, and more. Innovation is also a major and important aspect of our values, as demonstrated by our cutting-edge remote interpretation platform, which has been available on our website since 2019.
Contact us to request a demo.
We guarantee that all translations are carried out by certified interpreter translators. We are committed to ensuring complete confidentiality for all of our clients with respect to their orders and personal data.
In addition, take advantage of our certified language training courses in Cannes and throughout the Provence-Alpes-Côte d'Azur region, including the Principality of Monaco.
Our news and most important projects
We believe that each translation must not only be with regard to the choice of words, but should as well have its "own soul" – in other words the translation should be adapted to the context and aim the former purpose of the original text. Above all, it should match the image of the Client or his/her business.
As regards interpretation services, our clients should be comfortable with our professional interpreters and not get the impression of being accompanied by a " machine without a soul" that is nothing human and just decodes words from one language and encodes them to another one. According to our vision, aside from language skills, an interpreter should also be able to give to clients human support and be empathic to them.
We do not recruit our translators and interpreters in a "traditional way" – solely on the basis of résumés. We only offer collaboration to translators who had confirmed their qualifications, had provided real recommendations and references and had had a meeting with our experts. We carry out our projects as an "association of collaborators" that shares the same values in relation to our work approach – and all these principles "give a soul" to our translation agency.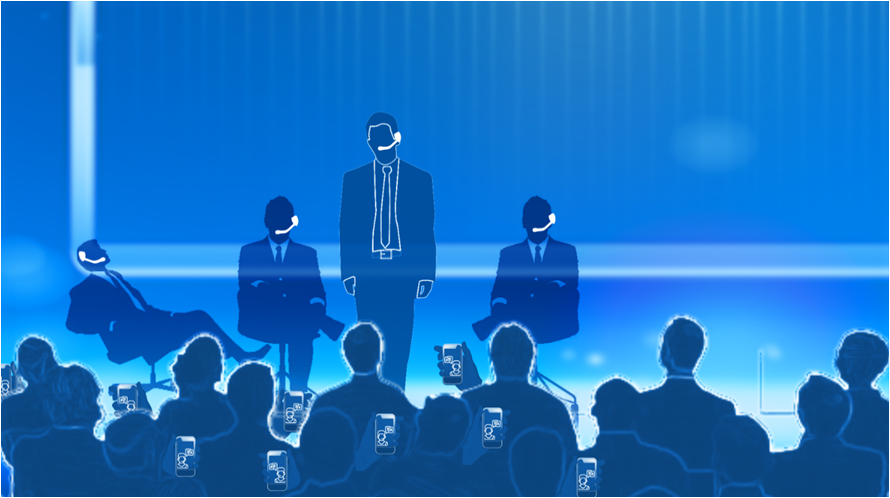 How to organize simultaneous interpretation at an event using a cloud platform and without expensive equipment.