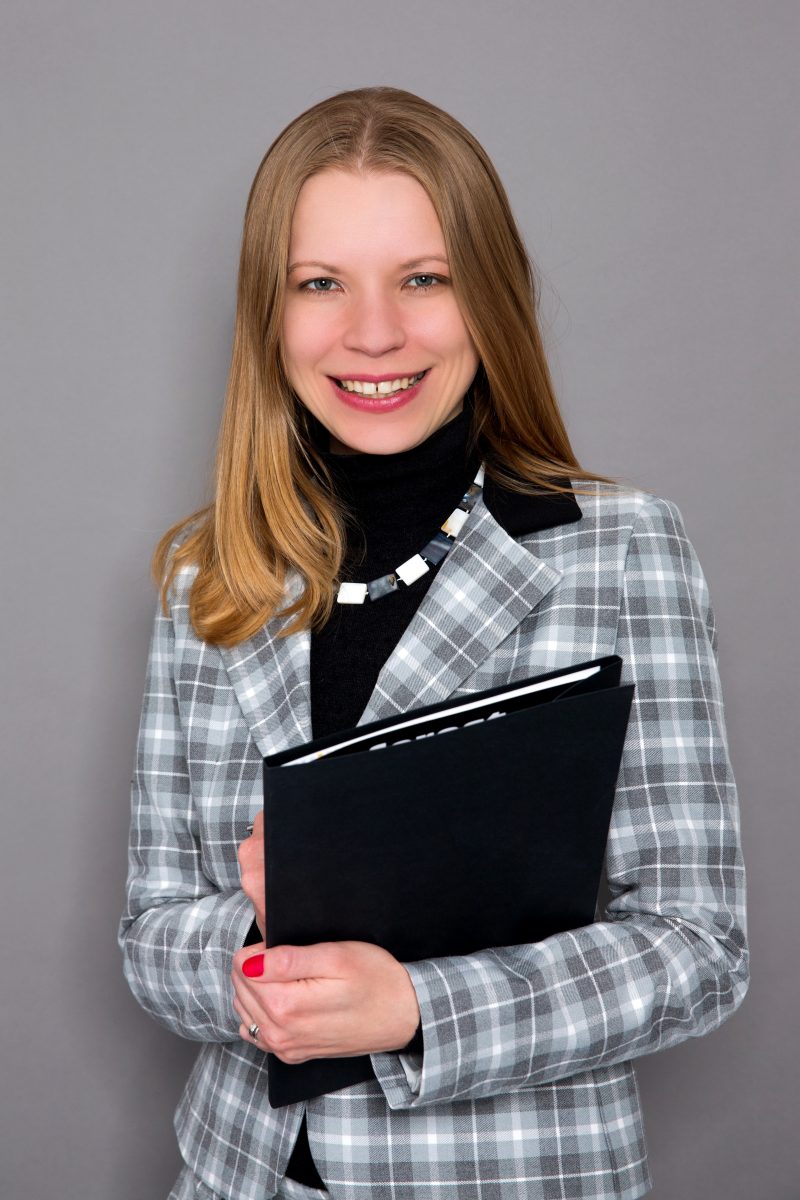 10-12 April – Interpreting service for the General Producer and Program Director of the Hittv channel (private channel of Kazakhstan) during meetings and negotiations with their partners at MIPTV-2018

November – Interpreting service at MAPIC-2017 for the Russian company "NOVOLEX"
October – Interpreting service at Tax Free in Cannes
March-June – Interpreting service, translation of documents, organization of communication for the project concerning the inauguration of the statue of the Russian writer Ivan Bounine in Grasse (in collaboration with the Mayor of Grasse, French Renaissance and the Russian Embassy in France). I worked as a personal interpreter of Andrey Kovalchuk, famous Russian sculptor and the President of the Russian Union of painters.
March – Interpreting service at MIPIM-2017 for the Russian company Regions (one of the leaders of the Russian real estate market); and interpreting service in Monaco for one of Gazprom affiliated companies for a restaurant construction project.
March – Present – Collaboration with Omega Conseil & Communication (translation of articles for luxury magazines (Martinez, Carlton, Private Skies, K 2 Collections, Barrière Les Neiges and Nice Airport); I was also been accepted at the Court Tribunal de Grande Instance de Grasse as an interpreter of the CESEDA list.
February-April – Participation in the colloquium on literary translation from French to Russian of Natalia Mavlevich (member of the Moscow Writers Union and translator of Philippe Delerm, Romain Gary and other modern and classical French authors).
January – accepted at ATLF (Association of Literary Translators of France)

Creation of the multilingual translation agency "Larina Translation"
June – As an interpreter and a translator, I began the collaboration with the National Police of Cannes and the Court of Grande Instance de Grasse.

Translation of the Internet sites and marketing materials for different companies of the region of Cote-d'Azur (Kindom Limousines, Riviera Hans Relaxation etc.).
Interpreting for the Associations for the protection of (the) children's rights.

Translation for the Mayor and French Parliament Deputy, Madame Michèle TABAROT ,  legal documents and newspaper/magazine articles concerning the problems of adoption of Russian orphan children by the non-Russian citizens

.

As a translator, I worked in collaboration with Elena TOLKACH's School of Bodyflex and translated commercial documents for Bodyflex seminar in Nice.

Translations and information search in the field of the Russian wine production traditions and the Crimea wines for Madame Isabelle Forêt, French journalist, oenologist and the author of wine guides. Translations into Russian of the articles of Madame Isabelle Forêt as well as her professional site.

Since August 2012 – collaboration with Russian publishing editors houses as a translator and agent of modern French writers.

Collaboration with the Business School Dipol and the International Management Institute LINK for the translation of the management course's project for the Open University of Great Britain. Translations from French and English of the legal documents of the European court for Human rights.

November 2012 – Translation of the tender documentation for the joint venture project of the mineral fertilizers in Algeria.

Translation of internal documents of Renault (project of catering services).

Literary translations from French into Russian (the novel of Pascal Marmet "If you had known" and press releases).

Participation in translating the site of Russian musician Olga Stankevitch, translation of press articles concerning the protection of the journalists' rights in Russia.

Translation of marketing materials for French brands of cosmetics and fashion.

Translation for the IPR Media Publishing House of the European Union legal documents (European Commission Directives and Regulations).

Translation of Cyprus companies' corporate document.

Translation of different types of business contracts (real estate, financial, provision of services, loan agreements, sale and purchase agreements).

 Translation of documents for the Foreign Embassies, translation of certificates and documents for legal procedures.

 Translation of documents and demonstration materials for business trainings and practical courses (Power Point presentations etc.)

 April 2010 – September 2010  Assistant to the General-Director at STARLETTE PRET-A-PORTER (Moscow) – Russia's leading company in the distribution of French and American clothing brands in Russia and other countries of the former USSR

November 2008 – February 2010

professor of the English language and freelance translator of English and French, 

legal translations, interpreting at business meetings and negotiations, 

collaboration with the linguistic centre "Clever" – the official representative of the Commission City&Guilds in Russia.

Assistance at the City&Guilds exams as well as preparatory courses.

August 2007 – November 2008

Financial Director's Assistant, English interpreter in OJSC "NEFTEMASH"-SAPCON (one of the leading Russian companies in the field of equipment manufacturing for oil and gas industries):

Correspondence and interaction related to business with foreign partners in Japan, China, Finland, Bahrain, Italy, United States (Baker Hughes company), and Austria (Zeman company).

Communication with foreign embassies, passports and visas services, immigration services, and other institutions from government.

Interpretation services for negotiations and meetings.

Translation of internal documents of the company: contracts, legal and financial documents, business plans, and tender documents.

Translator and interpreter in English for OJSC "Saratov institute for energy and geophysics" during the project with Indian company "Shivani".

English translator for the OJSC "Fat-processing integrated works factory" (translation of contracts).
The main character of the play of the English writer Bernard Shaw "Pygmalion" says: "It's my job and at the same time my passion. Happy is the man who can make a living by his hobby". It seems that I am also a happy person because for me my job is an inexhaustible source of joy, an exciting journey into the world of other cultures and different fields of business.
I am proud with the fact that my knowledge of French, Russian and English, as well as the cultural characteristics of their native speakers can be of some use for other people. My love for interpreting and translating comes from my childhood: I started studying foreign languages when I was 5 years old. Working with foreign languages is not only my job, but also a way of life.
Thanks to professional language studies, I have truly multi-faceted skills in this area, which allows me to avoid word-to-word translations and deliver a translation considering all the particularities of a text and a situation, respecting the requirements and the wishes of the customer. This is particularly important when interpreting during a conference, negotiation with partners or during other important events.
My second qualification as a lawyer and my experience as a legal assistant helped me to understand that each detail is extremely important, thus my translations are clear and precise, because I am always aware that a misplaced word can lead to serious and unfavourable consequences. Since March 2017, I am an interpreter of the CESEDA list of the Court of Grande Instance de Grasse, and since June 2016, I have been collaborating as an interpreter with French justice (gendarmerie, national police). I have also done some projects for the Mayor's Offices of Grasse and Cannet.
I feel at ease not only in the field of legal translations, but also in the translation of literary texts and all texts related to human sciences, since I know the basics of stylistics and literary translation.
Since January 2017, I am a trainee in the Association of Literary Translators of France (ATLF), I am in contact with many modern French authors, I read a lot and regularly attend book festivals in France to follow the latest literary novelties.
The circumstances of my life have made it possible for me to work in different fields – I had been a personal assistant, a legal assistant, and a foreign language teacher. Anyway, directly or indirectly, all my professional activities have always been related to foreign languages. Now, thanks to this diversity of experience, I can serve my customers not only as a translator / as interpreter, but also as an adviser who is able to welcome them as a guide, be their personal assistant on projects with their foreign partners, and, of course, help them discover the Côte d'Azur, one of the most beautiful regions of France.
My goal is not only doing a translation, but also doing a translation that will help my customers to overcome their language barriers, expand their capacities and achieve their goals by communication with their foreign partners. I do not translate words, but the meaning.
For my translation team, I am choosing and training specialists who share my values regarding quality of translation and communication with our customers. During a translation project, we become dedicated employees of the company that go through our services and we do not hesitate to give support to our customers in case of difficulties that they may have even after, by providing them an "after-sales service".
I am always available to travel abroad (in Europe and to other countries) for interpreting services.


2001-2006 – Saratov State University (Russia)
Foreign languages department (specialization: English and French languages and literature), Master's degree, Diploma with honours.
July 2012 – was recognized as "The best business translator" in (the frame of the) competition organized by the Business School Dipol (Saratov) and the International Management Institution LINK (Moscow).
2001-2007 – Saratov State Legal Academy (Russia)
Lawyer, (specialization: the international private law), Master's degree, Diploma with honours.
2008 Certificate of the British Commission « City&Guilds » (Advanced level)
2009 Certificate in French DALF (Advanced level)