Simultaneous interpretation at distance
An alternative to traditional logistics
.
What if your simultaneous interpreters no longer need a cab and move around?

Larina Translation offers you exclusively in France and in partnership with SpeakUS. The future of interpretation with a simultaneous remote platform.
Explanation:
The price of simultaneous interpretation for multilingual events is generally high with its logistics and implementation.
The stress of managing a complex technical process is an additional burden!
Not all venues can accommodate interpreters and material. All locations can not accommodate interpreters and materials.
Why is it so interesting?
A remote simultaneous interpretation platform with Internet voice and video channels between the parties.
Interpreters can work remotely in profitable locations, saving time for transfer and accommodation.
Exotic events formats: webinars, video calls, broadcasts.
Possibility of setting up the interpretation in any place: co-working spaces, meeting rooms.
One-on-one with panel discussion and round table
The video and sound of the scene are transferred to the remote interpreters.

The interpretation is transmitted simultaneously to the public via the application.

The public's questions are recorded live.

All microphone outputs are collected on the mixer.

The combined audio is transmitted to the interpreter's workspace.

The public uses a mobile application to listen to simultaneous interpretation.
Moving on a stage
An external camera is placed to capture the presentation screen and the speaker.

The speaker's microphone is connected to capture all audio files.

The sound is played in the interpreter's workspace.

The public uses the mobile application that we provide to listen to simultaneous interpretation.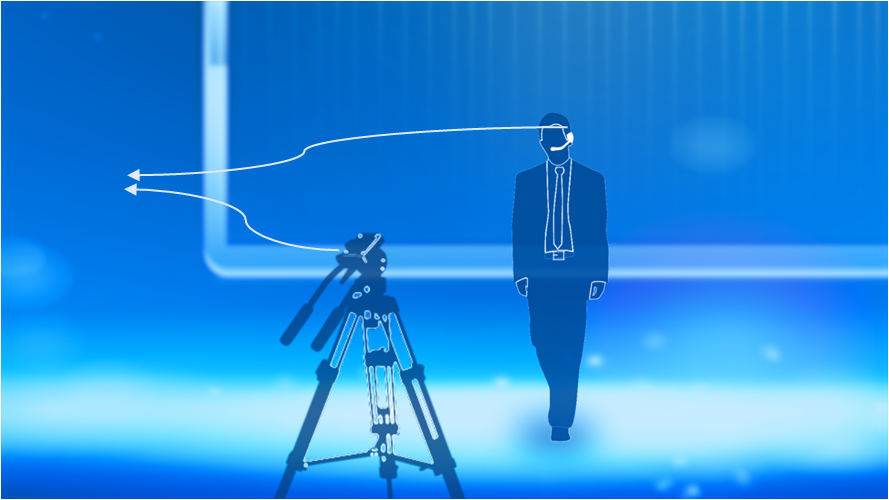 A Static / Seated Stakeholder (for example, webinar)
A laptop in front of the speaker.

The interpretation is delivered via the application.

All participants use the platform.

The interpreter is engaged as a participant and provides simultaneous interpretation.

The public receives the interpretation according to their linguistic preferences.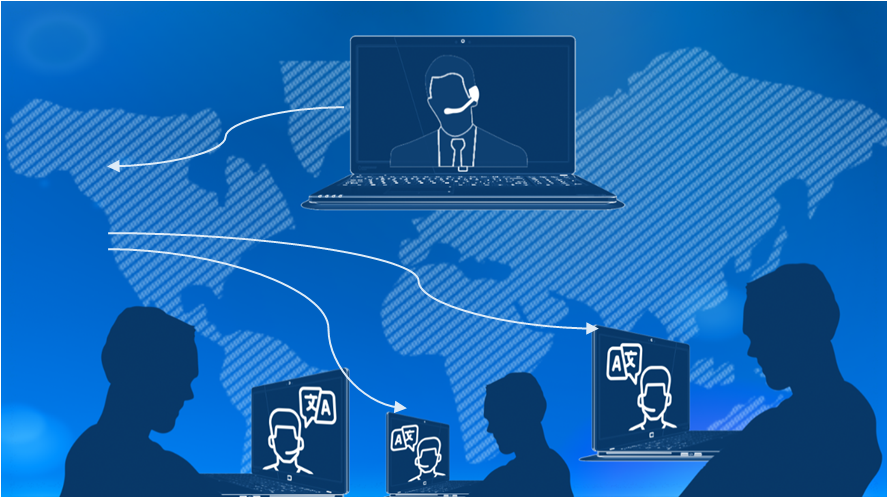 Contact us for more information about our new technology is ask us for a quote.